QUOI FAIRE LE WEEKEND DANS LES HAUTEURS COLLINES DE REGION UTENOS RAJONAS, AUKSTAITIJA ?
What do do on a weekend in Aukstaitija highlands of Lithuania Utenos Rajonas and Ignalina Rajonas ?
SEE NATURE ! Lakes, forests, goats, cows, storks, birds of prey, wild boar etc etc and much heavy downpours of rain inbetween sunny warm up to 20 degrees in the day and 5 degrees celcius at night periods end of May beginning of June 2012...HER MAJESTY QUEEN ELIZABETH OF GREAT BRITAIN, ENGLAND, WALES, NORTHERN IRELAND AND THE COMMONWEALTH celebration of 50 years as sovereign on the throne without getting her head cut off as many others did ...LIFE SHOULD BE A CELEBRATION ...so ? SONNENAUFGANG bringt NEUES LEBEN NEUE CHANCEN FUER ALLE. LABAS RYTAS
SEE SOME PICTURES tells a thousand words faster than my missing wordy narratives...and also page NOVASODAI, NEW GARDEN, NOUVEAU JARDIN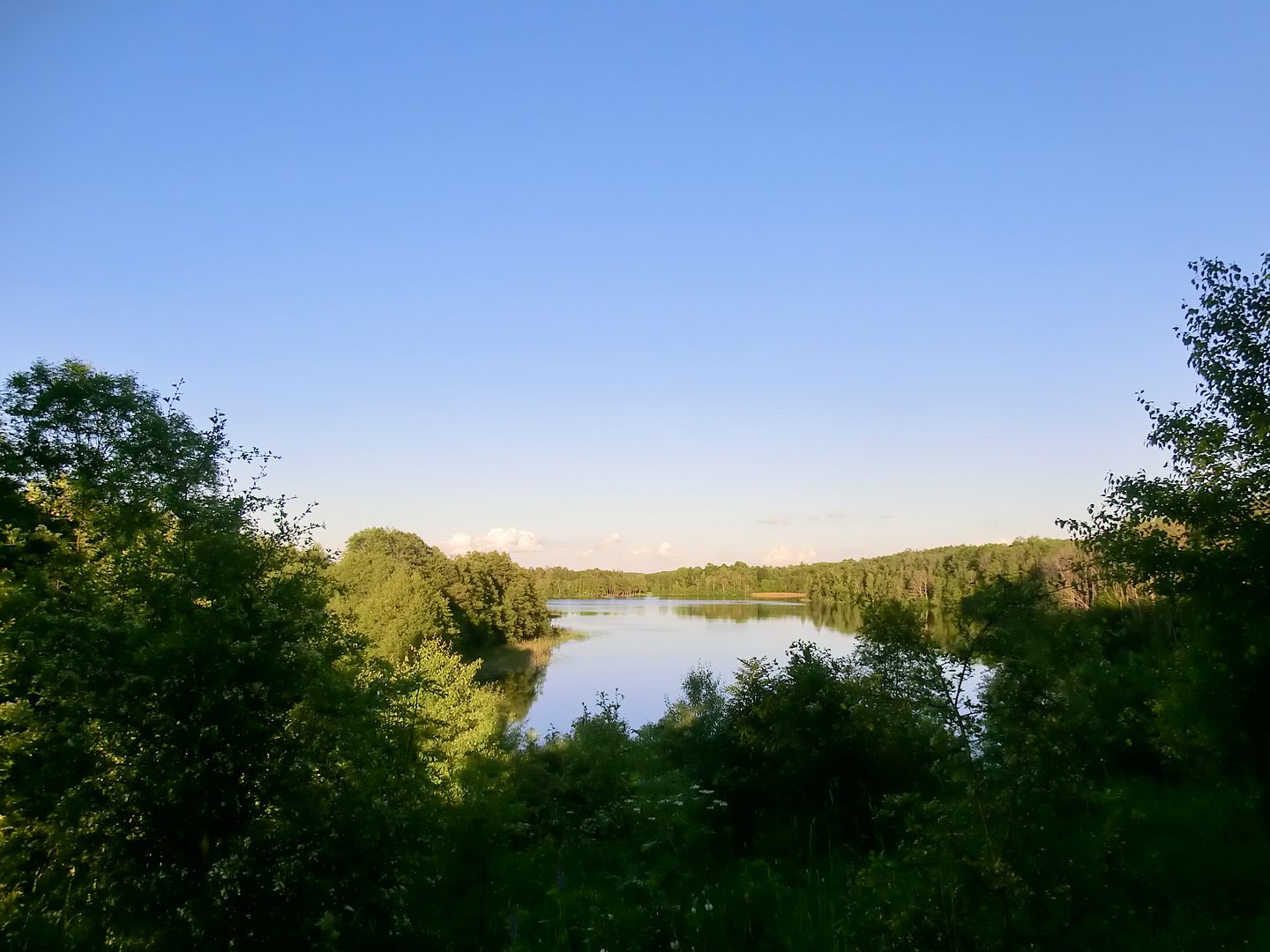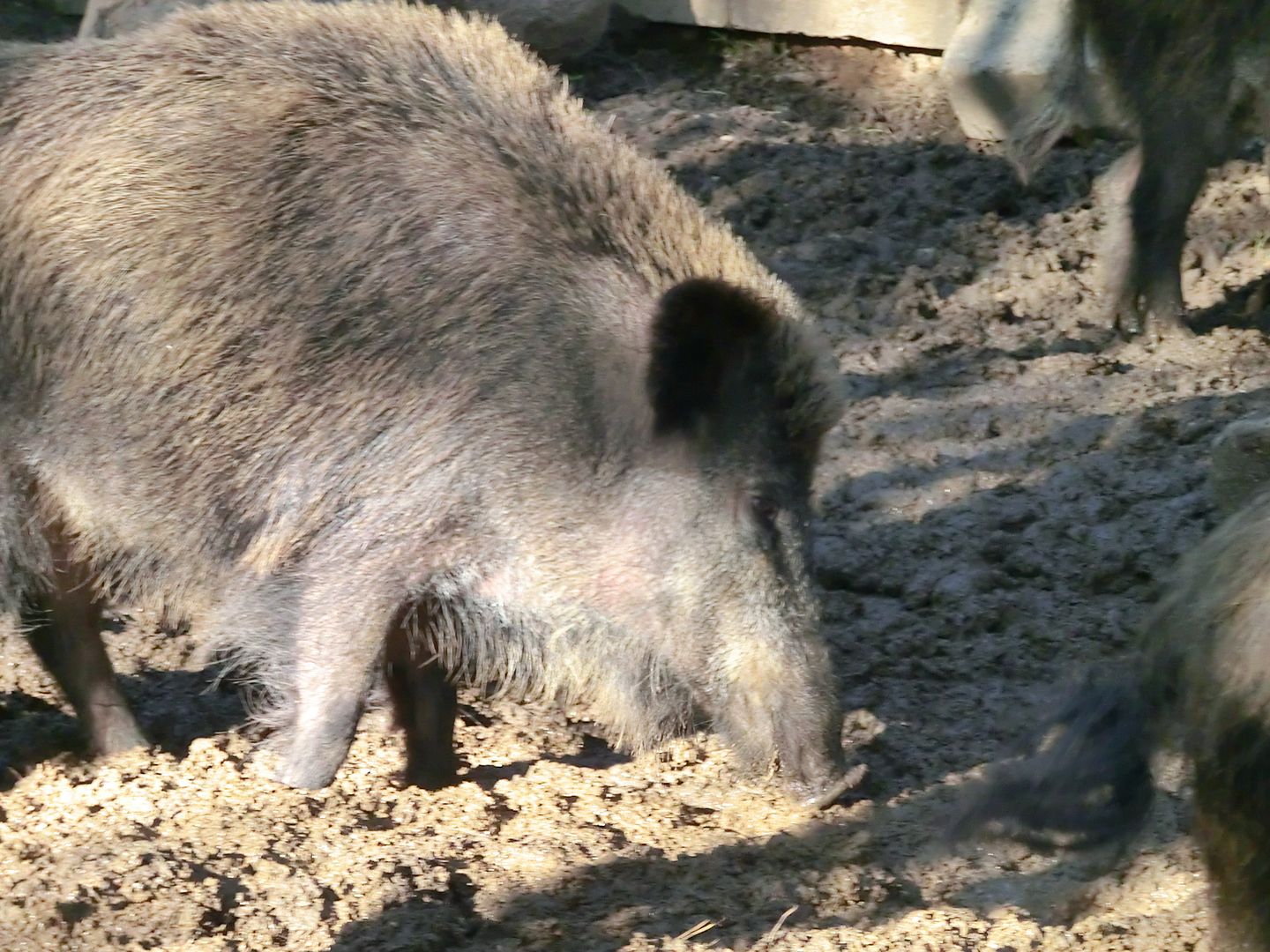 THERE ARE HUMANS TOO AROUND AUKSTAITIJA AND UTENA NICE SMALL TOWN ....IL Y A DES HUMAINS AUSSI EN AUKSTAITIJA ET UTENA PETITE VILLE...
et des jolis promenades au bord des parcs en ville et le lac au centre meme...and well tended flowers in public parcs and even lake in the center of town...
ET PENDANT LA SEMAINE ? AND DURING THE WEEK ? TOUS LES JOURS ...EVERY DAY...VIEWS...of sunrises and sunsets...from the hilltops and valleys...


SUNRISE LEVER DU JOUR SONNENAUFGANG RYTAS 7 JUNE 2012 NOVASODAI SAKALAS DOM CHEMIN DES FEES NOIRES


SUNSET COUCHER DU SOLEIL VAKARAS...


ET LE MATIN MES CHIENS REGARDENT AUSSI ET ME DISENT...LABAS RYTAS NANA A LEUR FACON...and in the morning my dogs also watch and greet me with LABAS RYTAS NANA in their ways...


SUOS...DOGS, and CATS ... why not have a beautiful affectionate animal of your own ? something natural, fun and loving...and like everywhere, abandoned pets, dogs and cats in particular are waiting to be your best friends...take a look at a few...pourquoi pas prendre un animal pour vous qui vous rendra affection amitiee etc ? comme partout, les animeaux domestiques abandonees ou perdus vous attendent...UN COMPAGNON FIDELE qui sera TOUJOUR HEUREUX de vous voir...a FAITHFUL COMPAGNON who will be ALWAYS HAPPY TO SEE YOU.... http://www.gyvunugloba.com/
Believe there is a better way forwards, that the sunrise will bring another day, other chances, different chances, and it is never enough, if we think too hard about what we want out of life, it can never be enough. So ? the most unhappy people logically must be those who want more than others ... fou rire...lol...that is too ? philosophical ? AUBE...SUNRISE. Croire qu'il y de meilleures facons pour avancer, que le lever du jour et l'aube apportera un nouveau jour, autres chances, opportunites differentes...et ce n'est jamais assez, si on pense trop a ce qu'on veut de la vie, ca ne peut jamais etre assez. Alors ? les plus malheureux doivent etre logiquement ceux qui veulent plus que d'autres ...fou rire...est ce trop ? PHILOSOPHIQUE ca ? L'AUBE, le LEVER DU JOUR. RYTAS en Lietovski. Lithuanian is RYTAS for morning. LABAS RYTAS.Tiens sur google je trouve LA Levée du Jour aussi bien que LE Lever Du Jour...ouff...vas y comprendre ce qui est KORREKT parmi meme les FRANCAIS hein..AUBE alors...? Aube est un prénom féminin · Aube est un prénom masculin...passons. PAS IMPORTANT. ON COMPREND ASSEZ BIEN sans etre PEDANT. SONNENAUFGANG bringt NEUES LEBEN NEUE CHANCEN FUER ALLE. LABAS RYTAS
ouff ! so HOT end of MAY 2012 again in Lithuiania ! so HEISS wieder ende Mai ! 23 celcius ! besoin d'eventail Espagnole pour me rafraichir en Mai ici !
BIENTOT, NOUVEAU JARDIN AURA NOUVELLE MAISON CHEZ NOUS DOMA NAMUS ZU HAUSE KOMMT...LOCAL LIETUVA UTENOS RAJONAS AUKSTAITIJA ;-)))
DREAMS COME TRUE ...les REVES SONT REALISABLES...TRAUME SIND MOEGLICH...
NOVASODAI, NEW GARDEN, NOUVEAU JARDIN ... SEE SOME PICTURES tells a thousand words faster than my missing wordy narratives...
BELGU AVIGANIS NATURAL out in the open air and fields. BERGERS BELGES AU NATUREL en plein air soleil pluie et espaces des champs. Leur nature, OBSERVATEURS, VIGILENTS, VIFS mais CALCULATEURS et JOUEURS en ESPRIT EQUIPPE comme le doit etre tout bon chien de berger, et esprit EQUIPPE manque beaucoup chez les humains qui sont plein de TRAHISONS. MES CHIENS et moi Nana sont UNE EQUIPPE.
MAISON POUR SAKALAS DOM CHEMIN DES FEES NOIRES NOUVEAU JARDIN UTENOS RAJONAS LIETUVA .
cela etait debut IDEES REVES de NANA...cela etait debut IDEES REVES de NANA...TRAUME SIND MOEGLICH
MEET THE SMALL HERD !!! DIAPORAMA ! SLIDESHOW PETIT TROUPEAU !
FEE NOIRE FAIT FACE A BARBAROSSA LE BOUC EMPEREUR DES CHEVRES ! race LITUANIENNE ! FORTE !
ALBUMS ON PHOTOBUCKET OF NOVASODAI RYTAS SUNRISE AUBE 2012
NOVASODAI MATIN mai 2012 and sub-albums...
Camping out on Sakalas (Faucon, Falcon) Dome june 2012
Civilisation continues 19 june 2012 nana gets a frying pan additional to a saucepan !
Breakfast not at Tiffanys but UTENA CAFE and TOWN SOUP COLD BEETROOT BETERACE SOUPE FROIDE !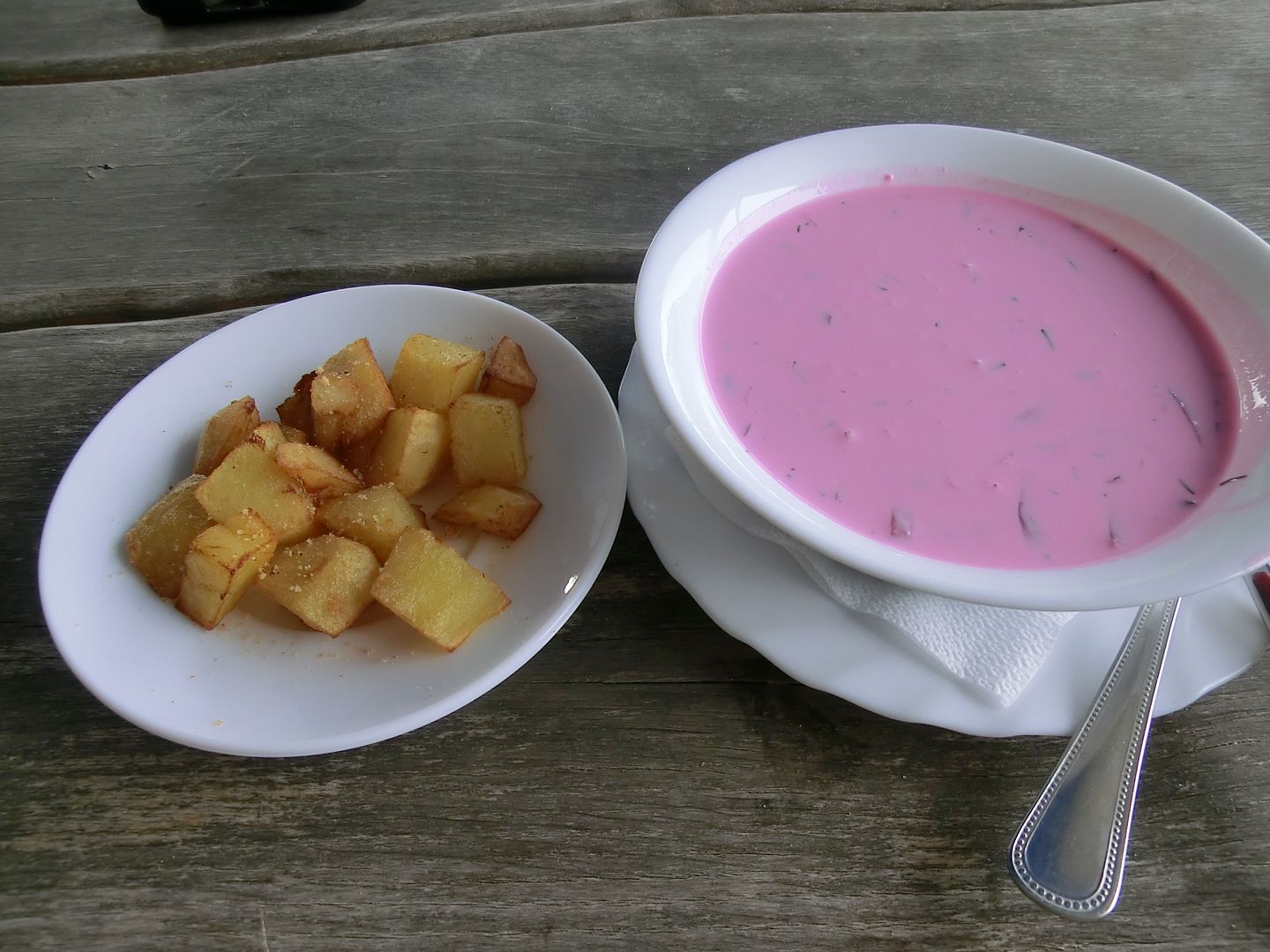 ok...july 2012 and PROGRESS on HOMES FOR SNAILS and NANA FALCON AND FEE NOIRE !
first the HERD getting names...VARDAS...FATHER GOAT = BARBAROSSA !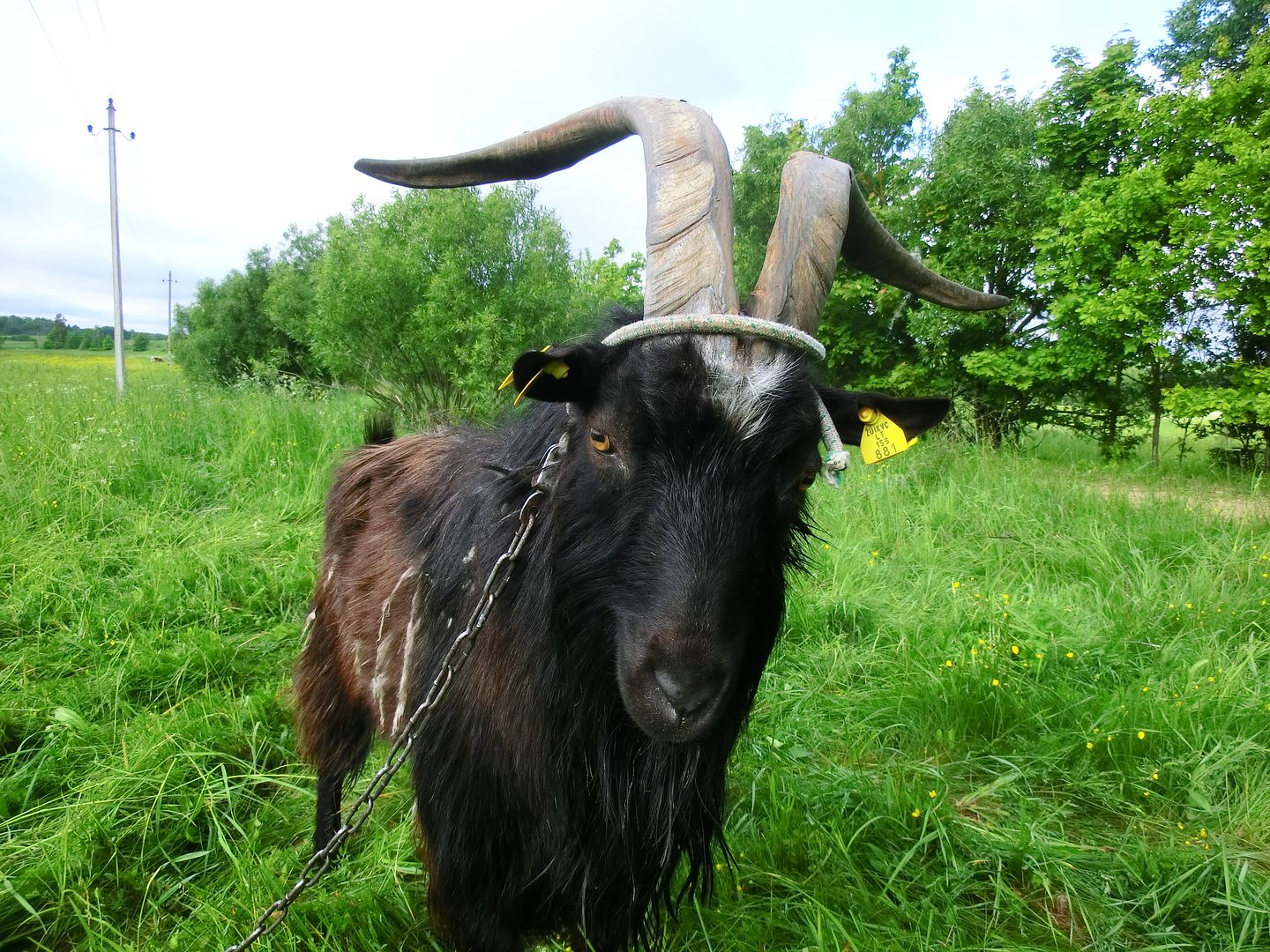 FATHER GOAT = BARBAROSSA !
and little CALVES only a FEW DAYS OLD OUT IN THE OPEN FIELDS ! BORIS THE SITTING BULL OF NOVASODAI and FIONA his PRINCESS TO BE !