FAIRY ! FALCON ! both JUODAS ! black...and NANA ! NELE ! NEOLE ! NOELLE ! OBCARSKAS !
LITHUANIA BALTIC SCANDINAVIE ! NORTHERN EUROPE - CENTRAL EVEN ! the Geographic Center of Europe according to French Cartographers is just outside capital VILNIUS ! LIETUVA ! LITHUANIA ! LITAUEN ! LITUANIE ! ...WE ARE GOING TO WALES. THE GREEN GREEN LAND OF WALES where there are many many sheep, sheepdogs, animals not on chains...they are wandering free and healthy and productive. Not like here. That is what I want. Quality, Health and Beauty. IN WALES therefore. This place reminded me of Wales.
NOVASODAI - RETURN TO THE SOURCE - RETOUR AUX SOURCES - FALCON (FAUCON) SAKALAS et FEE NOIRE AVEC NELE OBCARSKAITE ...was an idea, dream. I want dream reality. WALES.
2 Juillet 2011...l'AUBE a NOUVEAU JARDIN video du lever du Soleil...apres ca video AVANT le CHEMIN DES FEES ...et on ne voit pas les FEES ni ce qui pourrait etre sur le chemin de la vie qui n'est pas droite et on y voit pas tout le chemin devant nous...il faut IMAGINER et prendre le chemin qui mene a ? la VIE...on FAIRY path, you cannot see the end as you begin, and as you progress you lose sight of the start of the path...and you cannot see clearly what is at the end of the path...so it is in life. It is the LEAP OF FAITH that will let you see what you want to see...Der weg zum licht fuhrt durch die finisternis...and CHEMIN des FEES menera a SAKALAS DOME, le nid du faucon...Falcon's Nest will be at the top of Fairy Path, the name, VARDAS of our home on earth ...a HOBBIT type home, with SHREK SWAMP our Beautiful Lake.
The storm...STURM the night before...it always feels darkest before the dawn...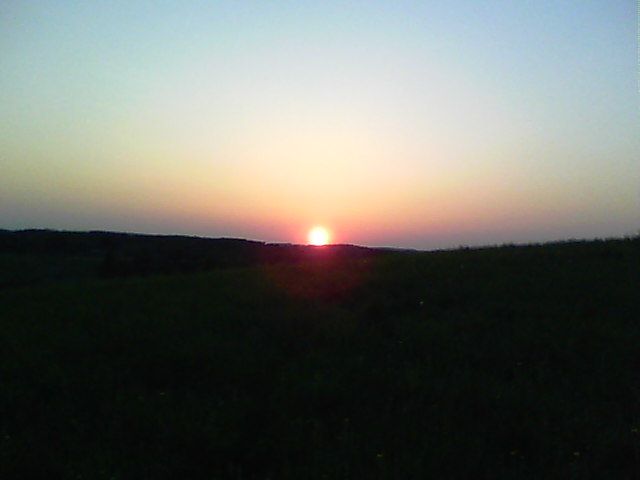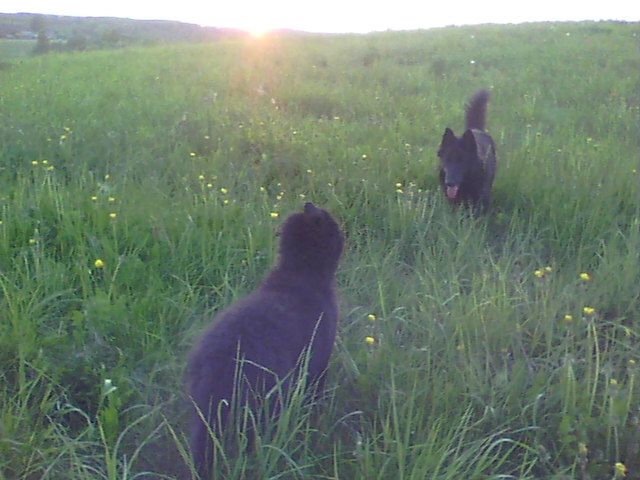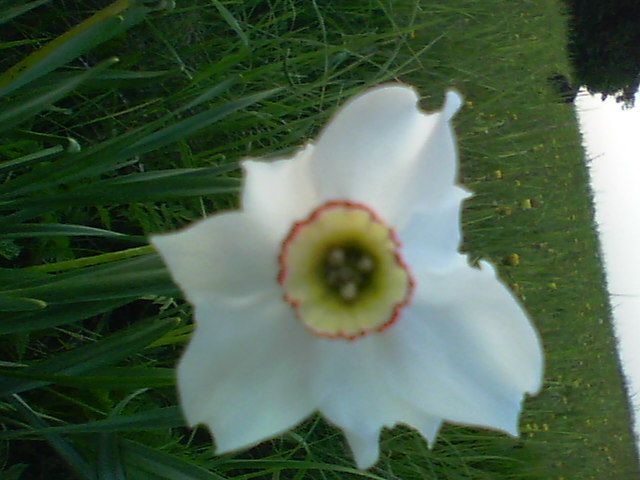 BAPTISM OF FALCON AT NOVASODAI IN A POND ! AGE 3 MONTHS 3 DAYS OLD MAY 2011 !
CONTACT: mon email: fee.noire@belgische-herdershond.com
UTENA en VILLE...LE PARC PUBLIC ! 1ere sortie en ville de FALCON (Faucon) sans laisse bien sure !...on se fait arreter en moins de 5 minutes par les flics dans le parc public au bord du lac, car lois doivent etre CHIENS EN LAISSE language signes compris...et je m'en sort sans amende pour cette fois ;-))) et oui...voila comment on enforce les LOIS ailleurs qu'en France ! bien sure...AUCUNE CROTTE DE CHIENS laissee parterre par feignants degeulassent humains en vue ! et les CIGNES sont sous protection de la Reine de GB, mais en Lituanie les CANARDS sauvages etaient sous protection de l'etat !
Le Matin...dans une Foret a nous...le MUGET SAUVAGE ! et traces de BICHES que FEE NOIRE a courru apres la soiree avant...
fou rire !!! LOL ! ceux la sont les PATTES DE FEE NOIRE ! les grand sont sortis pendant que le petit dormait...
et plein D ESCARGOTS ! les oeufs..sont le CAVIAR BLANC ! WHITE CAVIAR SNAIL EGGS !
l'emplacement...du debut de mon habituation...les vues...NOVASODAI...en face des terres de mes cousins...
LA MAGIE DE NOVASODAI le soir ou je suis aux habitations des cousins a cote de mes terres en ce moment...
in case you think i only see sunsets ! here is a sunrise ! lever du jour aussi !
and a STORK NEST in OAK TREE ! national bird symbol of Lithuania, To have a STORK nest on your roof brings luck...they are SOCIAL like that !...ah...missed uploading the picture...have many to upload more...so flowers from last night instead for now..
nearly end of may 2011...Friday 27th. quickly writing my thoughts as i sit evenings overlooking the 200 hectares of Obcarskas familly land...
Last night, my cousin Regimantas arrived just for a day to do some forest clearance...he planted a few years ago some 2 000 Christmas trees on some of his land. He is father of 3 children, the youngest a boy of 12 he said he was at this time of his life, bring approximately my age, pleased to spend time observing and learning more about children than when he had his children when so busy working etc in his career when younger...and I thought....taip...meaning yes....as we were discussing, suddently later in life, after some decades, people take time and interest in things that did not seem important or did not have time for when younger...and one learns what one has missed out on seeing and understanding for so long...however people talk much bullshit, and what they say is not what they do...the gap between the reality of what people say and do is often very great and in this case producing children with various women ad hoc and not supporting them is more the reality. People like to boast about having kids like having cars etc.
And so it is with my young dogs, and my times spent here on NAVASODAI not NOVASODAI as Regimantas said was the old pronunciation of the word for NEW in his grandparents time...as life progressses, the things and views one has change, what is important to us becomes not important and other things become important...and always...it is DESIRE that seems to drive us...
I watch my dogs, and try and understand their behaviour....i see what i interpret as jealousy in that they seem to want to play with the toy the other dog has not another one...except for ball throwing and fetching...then dogs seem to want the one that belongs to them to go and fetch....except if a puppy...and i think...how like humans that is...children who want the toys of others, little ones wanting to join in the games of the older children who get irritated at the restrictions that puts on them...and i see this in my dogs now also. There are times, however much FEE NOIRE adore teasing and playing and being with FALCON that she wants to do what I term ADULT DOG things, alone or with me in particular, that a pup is not capable of yet. Cannot run as fast, last as long as an adult dog.
And I learn, the need for PATIENCE...and RESPONSIBILITY in having 2 living creatures dependant on me for food, health, happiness and security that only i can provide them with in the circumstances. It is a useful lesson, that I learn as a child as my parents when I wanted pets, a dog age 8 years old insisted, having them meant responsibility, they were not going to take them for walks, feed them etc behond helping me out....if i wanted them...I had to commit for their lifetimes...and a child, children today in particular are in my view SPOILT and to their disadvantage...they are not made to take responsibility for the things they ask for, they neglect them, just want them as flower to look at and be there to play with when it suits them like their mobile phones and gadgets they also insist on having to copy others they see with them....and it is not right to be so. WHEN is one supposed to TAKE RESPONSIBILITY for ANYTHING in life if not started young in things that we want and have ?
And taking responsibility also means accepting that if my dogs do not do what i want of them, it is often MY FAULT not theirs, I am not EXPLAINING it correctly to them...i just EXPECT them to obey words and orders without adequately explaining it to them in some way...which is difficult of course with another species....dog training...is not easy....we stumble across mutual understanding by chances and play often....coiincidental behaviour...for example teaching a dog to bark....I just say the word BARK or some word so that the dog associates the action it is doing with my words or gestures...both i use. Trying to make barking noises myself acutally confuses dogs i find...they find it hard to accept a human is barking and think another dog is around and go looking for it...lol....
I lose my temper sometimes....i yell angry if FEE NOIRE roughly play bites me or FALCON too hard....and if I yell for too long she goes quiet, distances herself from me...and it is not good me deciding to be suddenly in a good mood and expect her to react without this withdrawn behaviour...she needs time to come around herself of her own choice to me. I learnt this early on with her when she was a puppy...she reacts in a kind of sulk at punishment...and does not often seem to understand it...so probably thinks I am unreasonable, unreliable. That is no good basis for a good relationship with any living creature of course. But sometimes it is necessary. It gets results faster - when FEE NOIRE in particular is hyper, over excited, she is hard to calm down....she knows I am trying to calm her and keeps on being over active and not stopping her play in particular...she starts barking at me often. I "lose it" often at such times...and yell, rant etc. And sometimes I realise, learn, that something ELSE other than FEE NOIRE is on my mind annoying me and FEE NOIRE is just an outlet for showing my anger at something else .... TESTS...of ME in particular such times...to recognise...it is NOT the object in front of me that is annoying me or responsible for my bad mood. Sometimes it is hard to accept a dog does not understand that shoes, wires are not to be chewed, that playtime is over, that my food is not their food. There will always be things like that, like crossing roads with cars also of course that a dog does not understand, just the order. And this last point, I would love to learn to teach my dogs to understand...the danger of moving vehicles and cars. Dogs for the Blind manage it, so there must be a way....I would like to find that way....so that so many other dogs could be taught this skill of avoidance and avoid so many road accidents involving also people.
..........I cease for now...I have some accomodation, housing structures to go look at...for me...on my land.....and more thoughts I will add here another day....ALL FOR NOW FOLKS ...and I have many videos and photos of interest I hope of my dogs to show....one this morning...fascinating....INITIATION TO PLAY BETWEEN DOGS...I call it....the pup FALCON was sitting, lying down not interested...FEE NOIRE was teasing, running around him....sitting down rolling over hoping he would latch on and start play....he kept still for minutes long....did not move...he then put himself in STALKING POSITION.,...FEE NOIRE kept trying to get him to move...no success...until she started pushing him a bit...then he leapt into action...and the runs began...play biting...sometimes him over FEE somethimes the other way around...what fascinated me...is watching what seemed PLANNING of a puppy...and play that is what must be STALKING for HUNTING for dogs...in play...we learn useful skills for life I thought therefore....
28 and 29th may 2011 SUPER VIDEOS AND PHOTOS OF CACIB DOGSHOW AT MOLETAI AERODROME OUTSIDE ON GRASS TO COME ON PAGE EXPOS....but...
NOVSODAI gets start to CHEMIN DES FEES....PATH OF FAIRIES....
more to come...
PAVLOV'S DOGS THEORY...page a venir apart...separate page to come...vite, quickly, schnell die Hauptsache...
CONDITIONING...is useful...to get a desired result from dogs and humans. ON HABITUE les chiens et humains a certains stimulations externes pour arriver a un comportement voulu...man soll Hunde und Menschen gewoehnen an Sachen sodass die Benehmigung davon wie erwuenscht ist. Die heisst TRAINING mit Stimulation von draussen.
oh, Pavlov was kein Polish, aber Russich ich lerne jetzt auf WIKIPEDIA...
je cite aussi...i also quote quickly ..."It is less widely known that Pavlov's experiments on the conditional reflex extended to children, some of whom apparently underwent surgical procedures, similar to those performed on the dogs, for the collection of saliva"
BLACK FAIRIES PATH/CHEMIN views to date...
soucoupes volantes en coucher de soleil sur Nouveau Jardin...flying saucers at sunset at New Garden, Novasodai..
AUKSTAITIJA region de LIETUVA, Lituanie, Lithuania Litauen is the HIGHLANDS of the European Plain situated Center of Europe area full of LAKES that are PRISTINE CLEAN and FREE OF MOTOR VEHICLES to prevent POLLUTION and death to fishes etc...and IGNALINA is a sportscenter with winter skiiūng on the slopes, ok not mountains but hills, collines, HUGELN that are about 600 meters above sea level at the highest point LADA the name of the hill of the GODESS OF THE EARTH in pagain mythology also a car brand name in modern times i add...passons..will EDIT and put NARRATIVES about all the places i visited here, there are GLACIER AGE HUGE BOULDER STONES, NARKUNAI is the MOUND of Duke Utene founder of UTENA town central attraction of this area i add and NOVASODAI is just 10km from Utena town off the beaten track.
more to come....but just a quick short video of THIS IS LOVE...2 dogs show concern over me swimming in a lake...
SUNRISE NEW GARDEN NOVASODAI NOUVEAU JARDIN...just follow the yellow brick road...as per the song in the WIZARD OF OZ... 2012...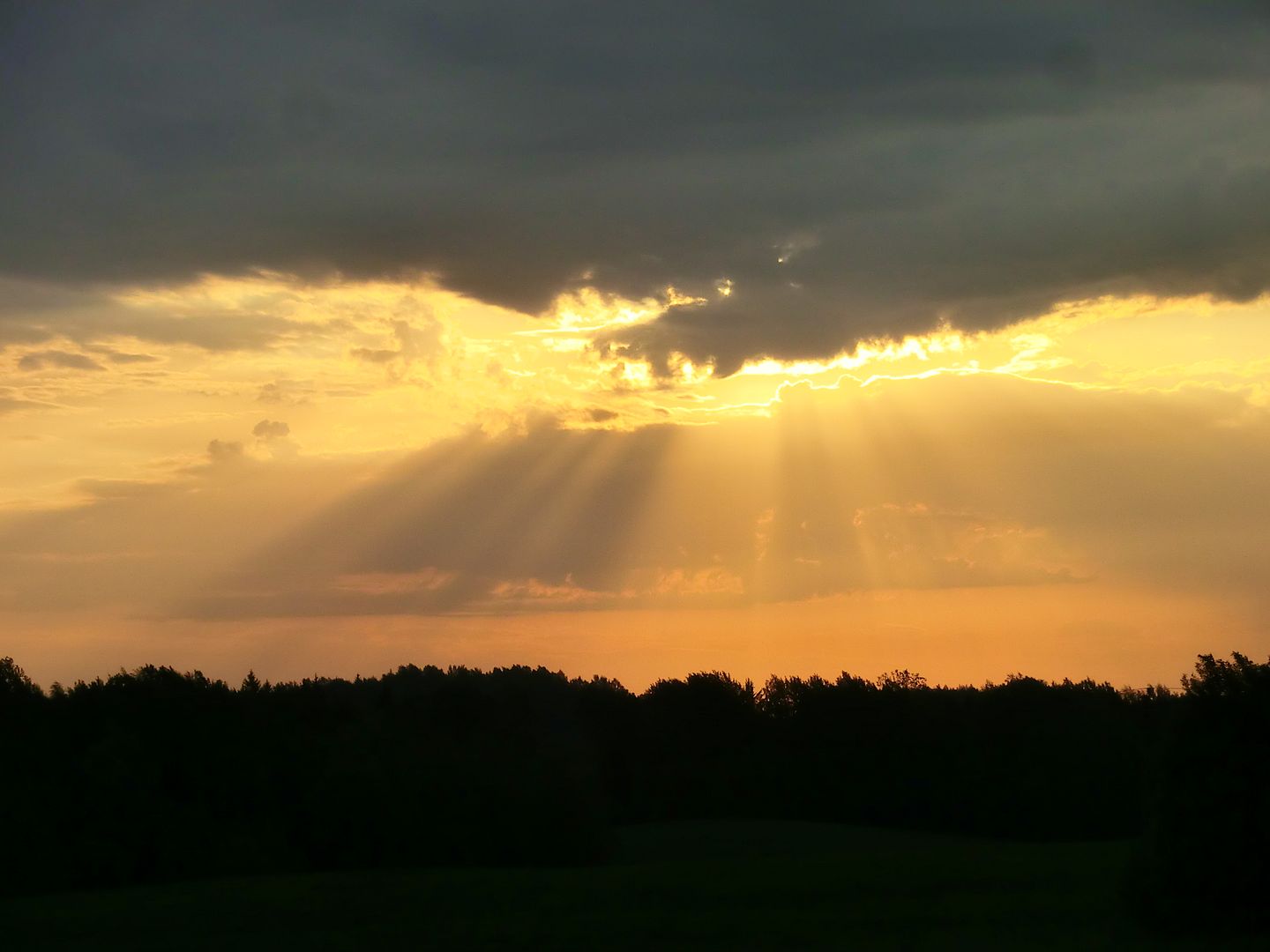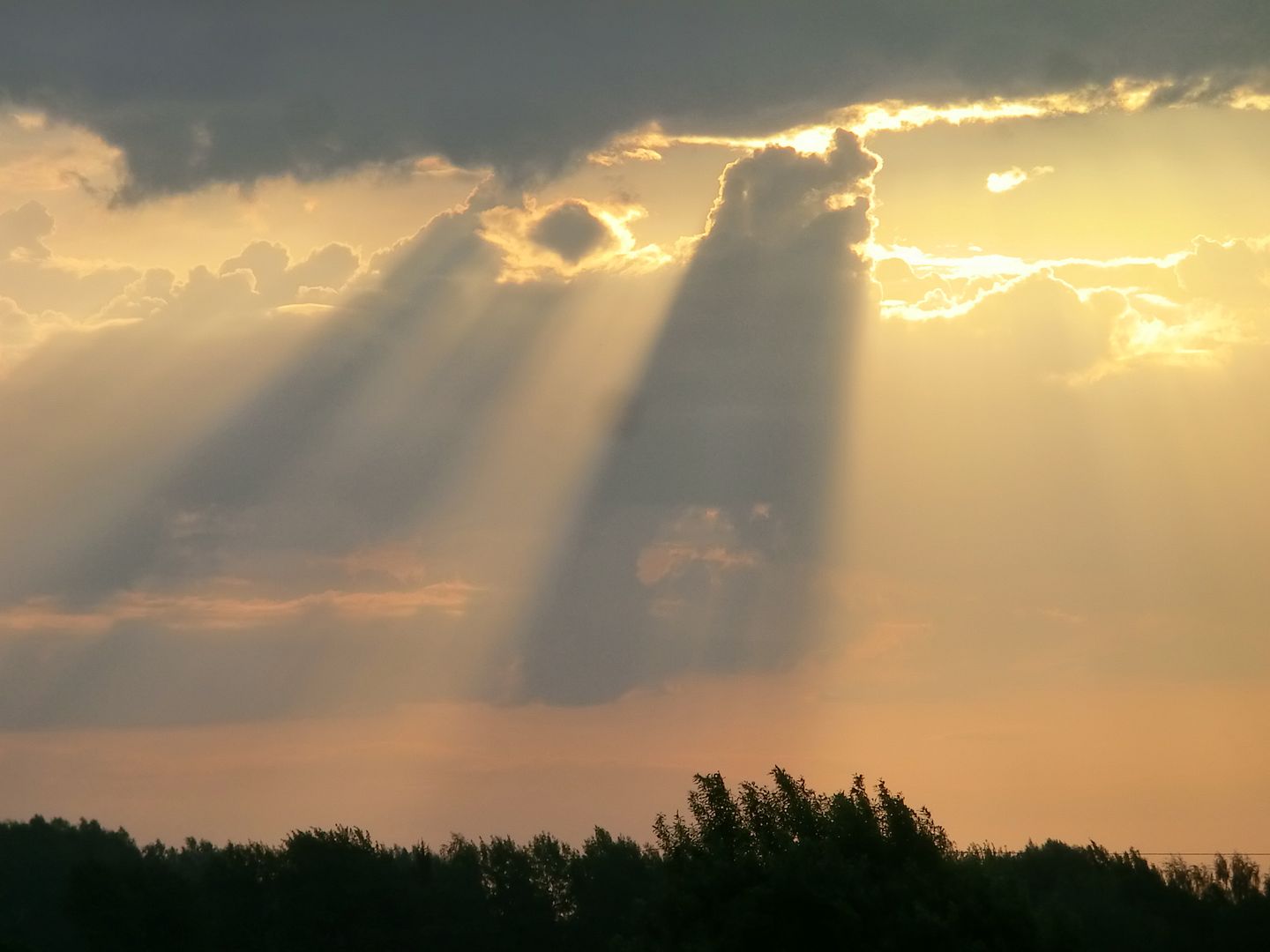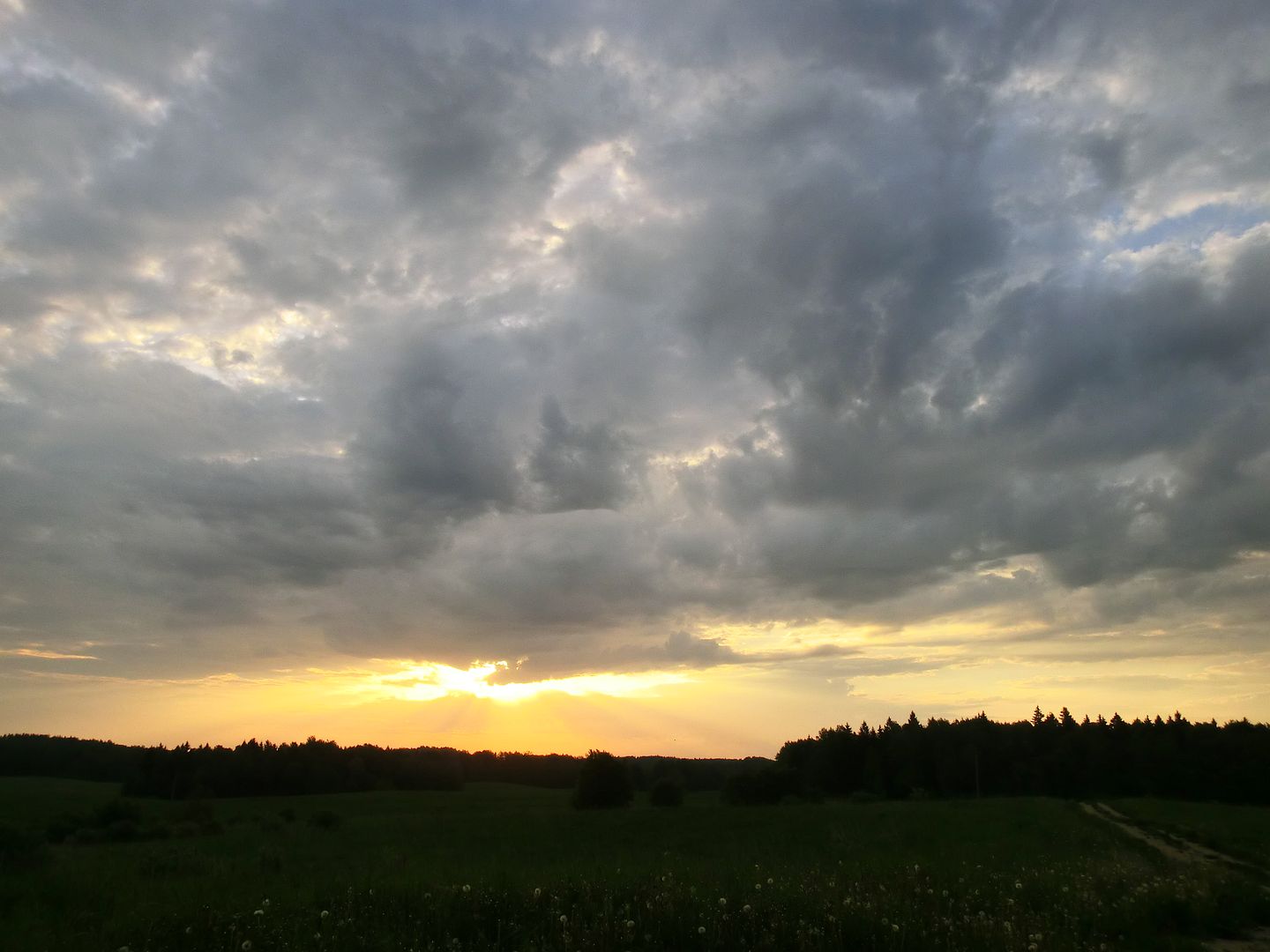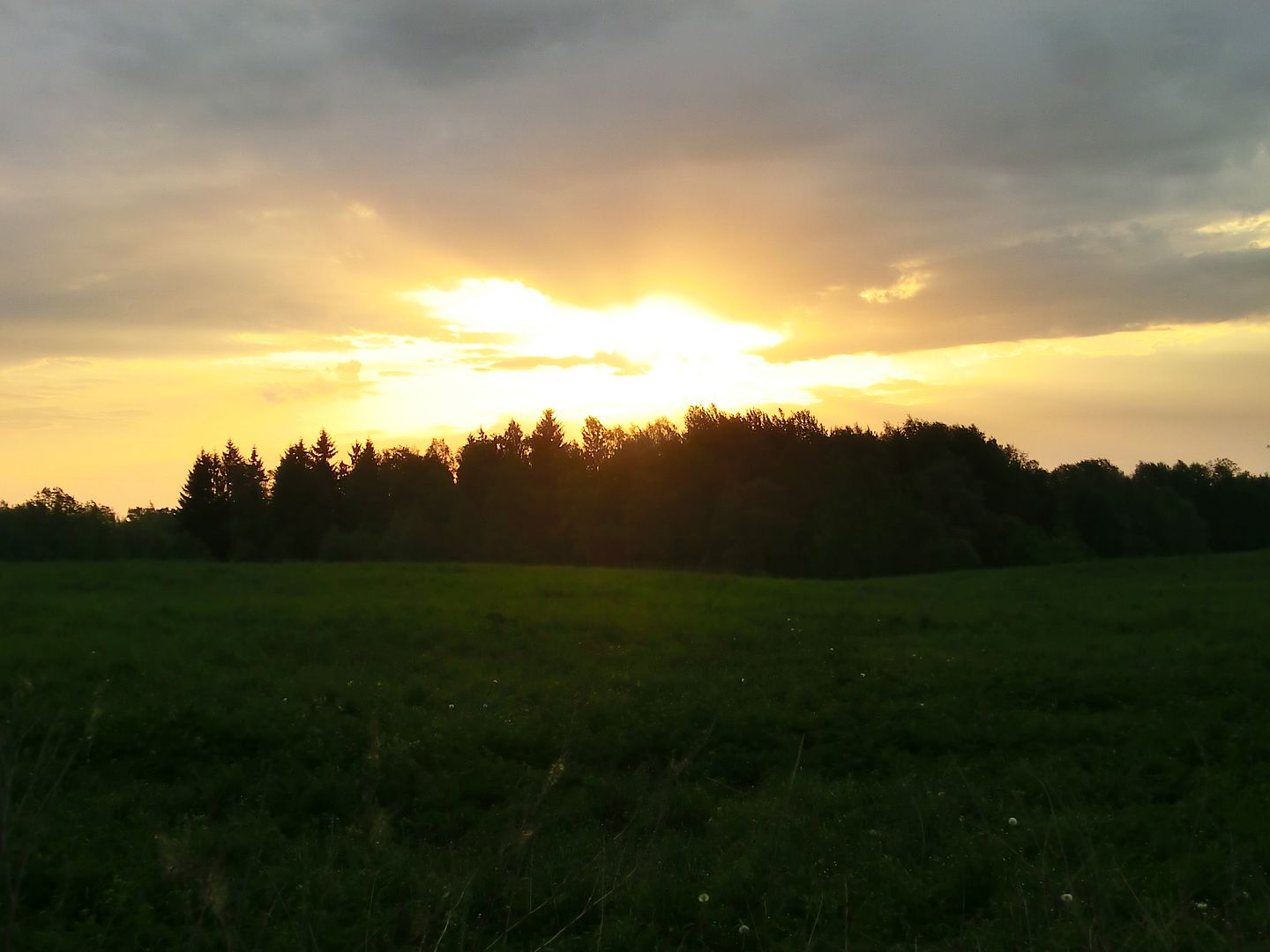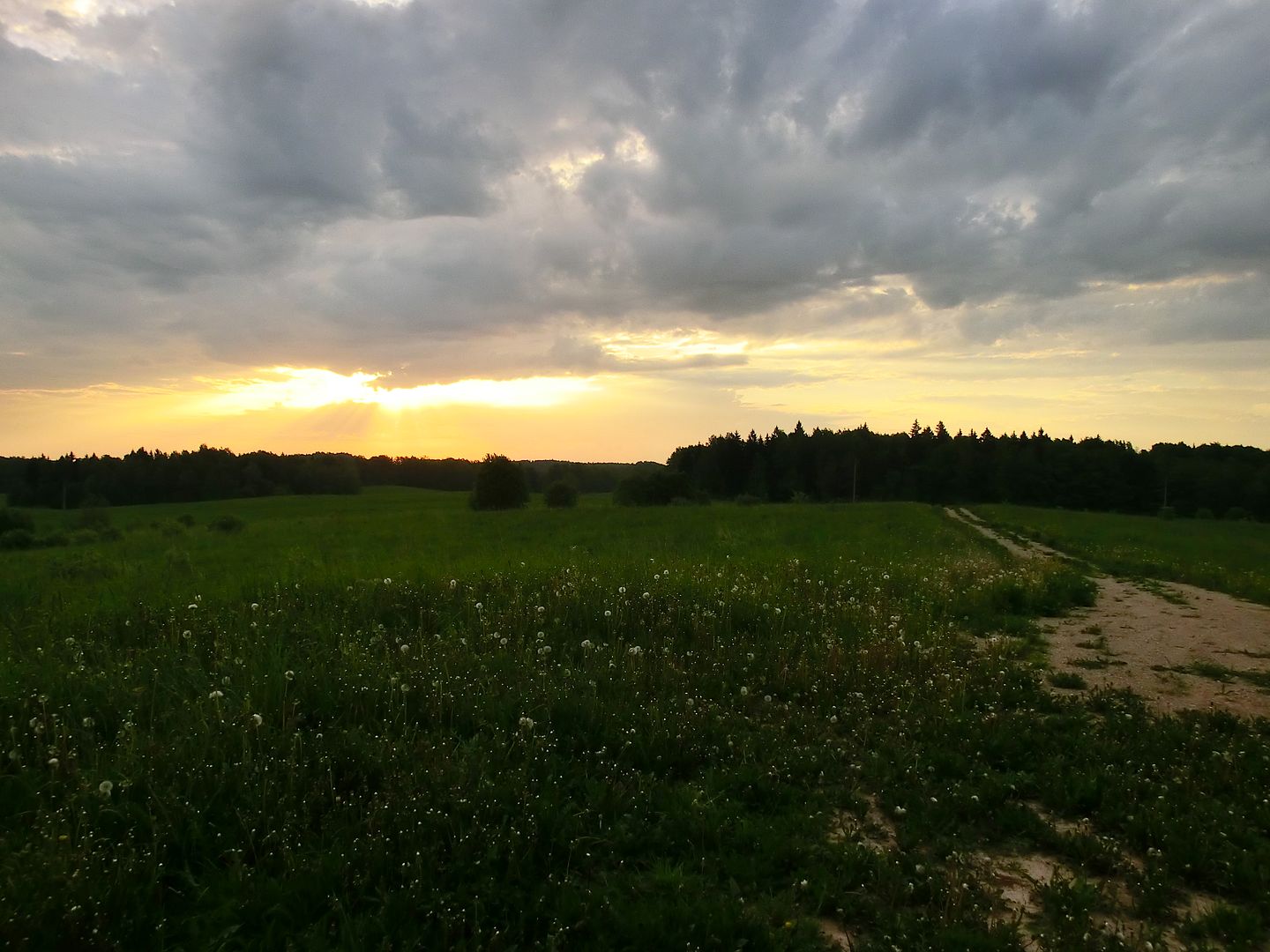 SAKALAS DOM - CHEMIN DES FEES NOIRES - NOVASODAI - NOUVEAU JARDIN - NEUES GARTEN - NEW GARDEN 2012
OU MENE LE CHEMIN DE LA VIE ? on ne sait pas, tout est possible....where does the Path of Life lead us to ? we do not know, all is possible. Wohin fuehrt der Weg des Lebens ? man weiss nicht, alles ist moglich...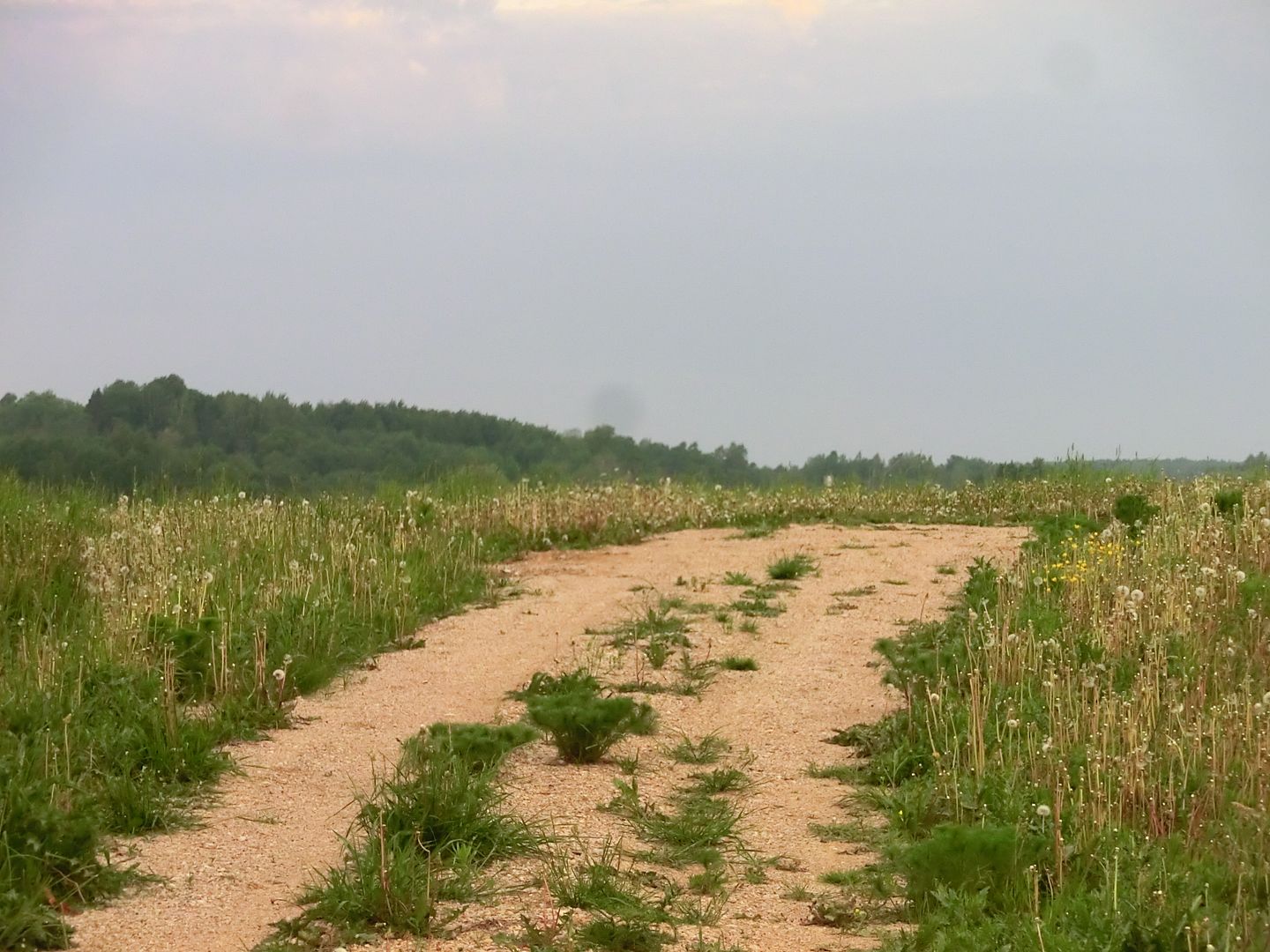 COUCHER DU SOLEIL a NOVASODAI LITUANIA NID DU FAUCON...SAKALAS DOM...FALCON NEST VIEW OF SUNSET TO THE WEST...the sun rises in ? THE EAST ...lol...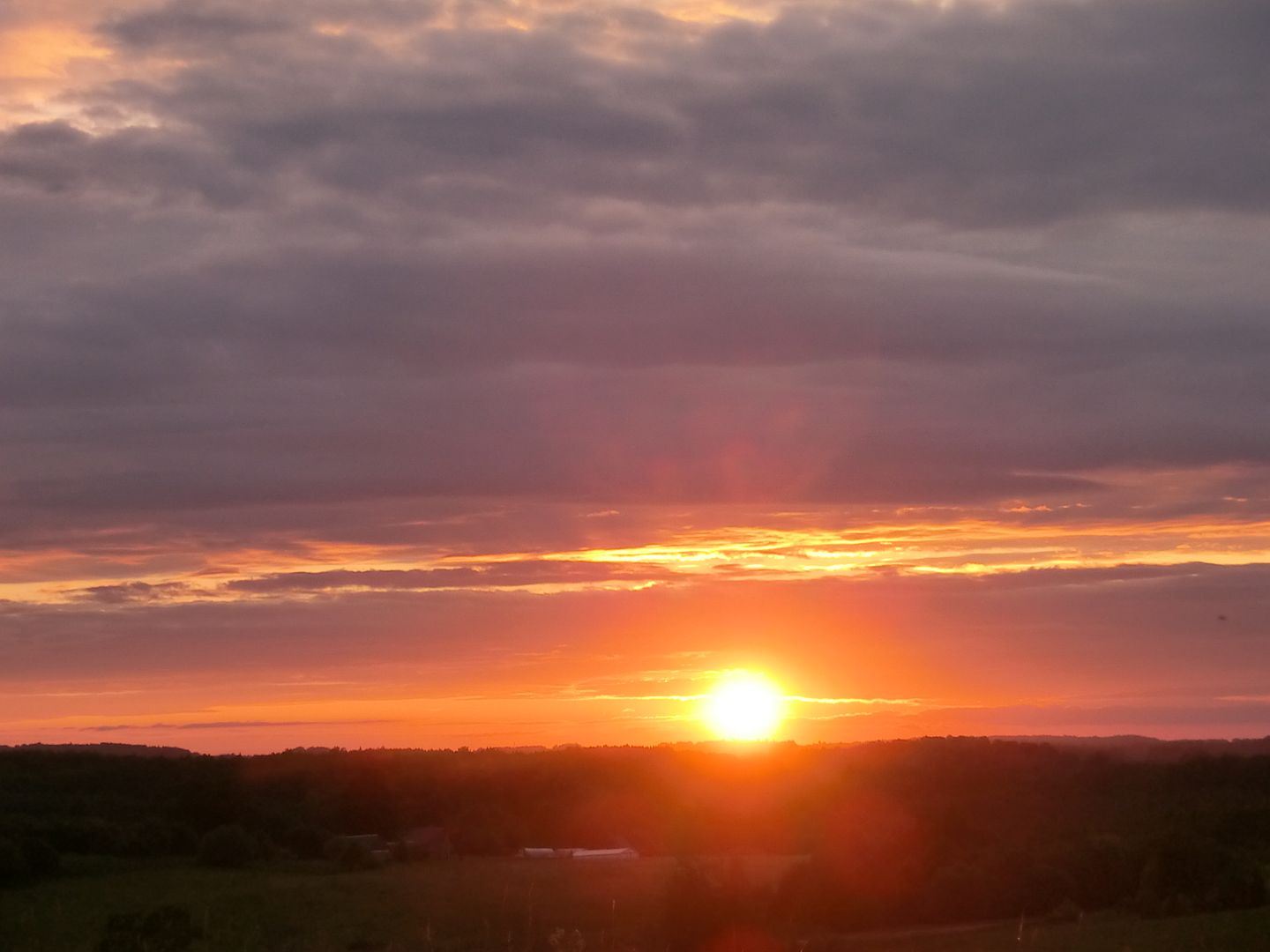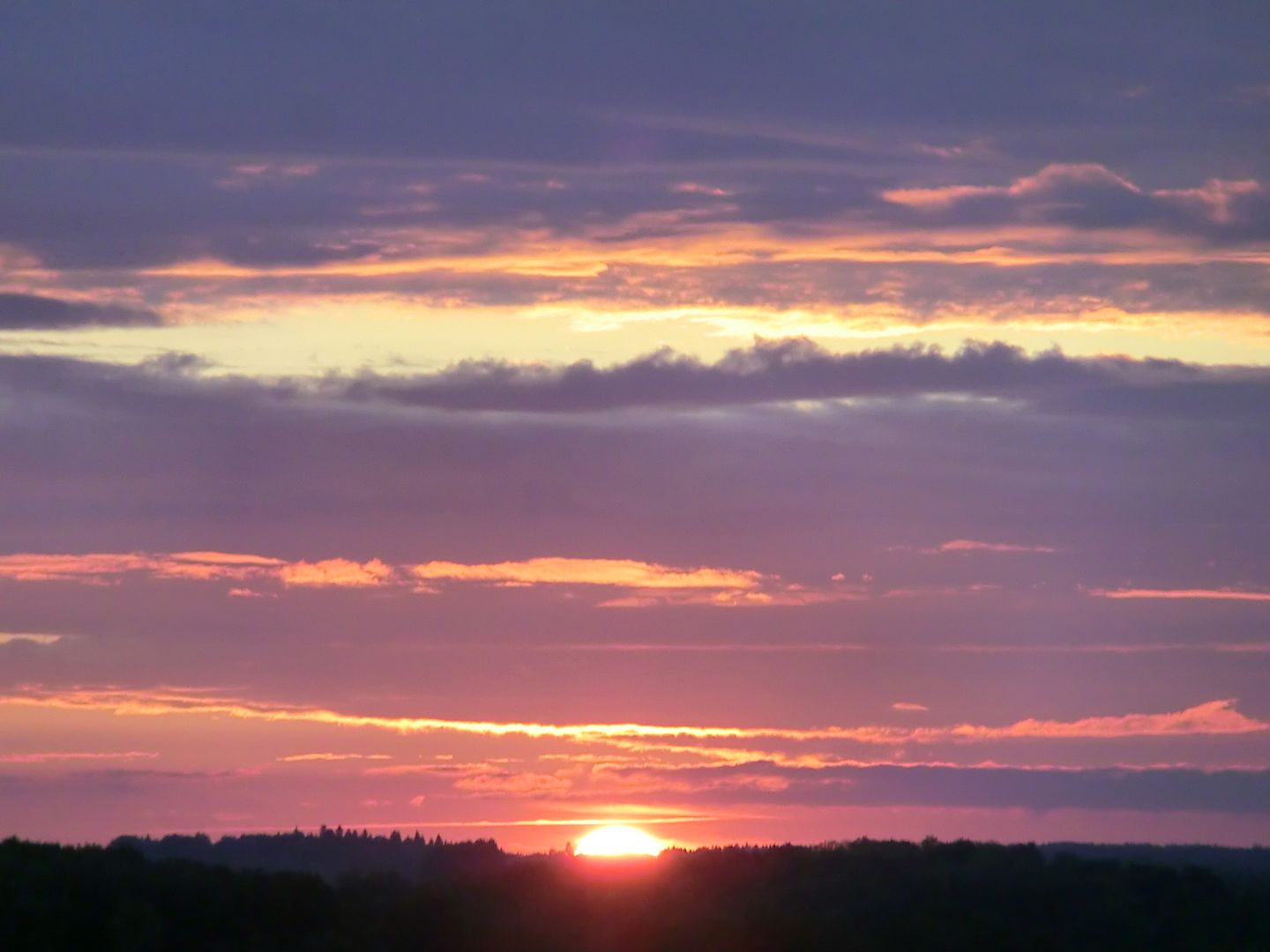 BELGU AVIGANIS NATURAL out in the open air and fields. BERGERS BELGES AU NATUREL en plein air soleil pluie et espaces des champs. Leur nature, OBSERVATEURS, VIGILENTS, VIFS mais CALCULATEURS et JOUEURS en ESPRIT EQUIPPE comme le doit etre tout bon chien de berger, et esprit EQUIPPE manque beaucoup chez les humains qui sont plein de TRAHISONS. MES CHIENS et moi Nana sont UNE EQUIPPE.
MAISON POUR SAKALAS DOM CHEMIN DES FEES NOIRES NOUVEAU JARDIN UTENOS RAJONAS LIETUVA .
.cela etait debut IDEES REVES de NANA...TRAUME SIND MOEGLICH
MEET THE SMALL HERD !!! DIAPORAMA ! SLIDESHOW PETIT TROUPEAU !
FEE NOIRE FAIT FACE A BARBAROSSA LE BOUC EMPEREUR DES CHEVRES ! race LITUANIENNE ! FORTE !
ALBUMS ON PHOTOBUCKET OF NOVASODAI RYTAS SUNRISE AUBE 2012
NOVASODAI MATIN mai 2012 and sub-albums...
Camping out on Sakalas (Faucon, Falcon) Dome june 2012
Civilisation continues 19 june 2012 nana gets a frying pan additional to a saucepan !
Breakfast not at Tiffanys but UTENA CAFE and TOWN SOUP COLD BEETROOT BETERACE SOUPE FROIDE !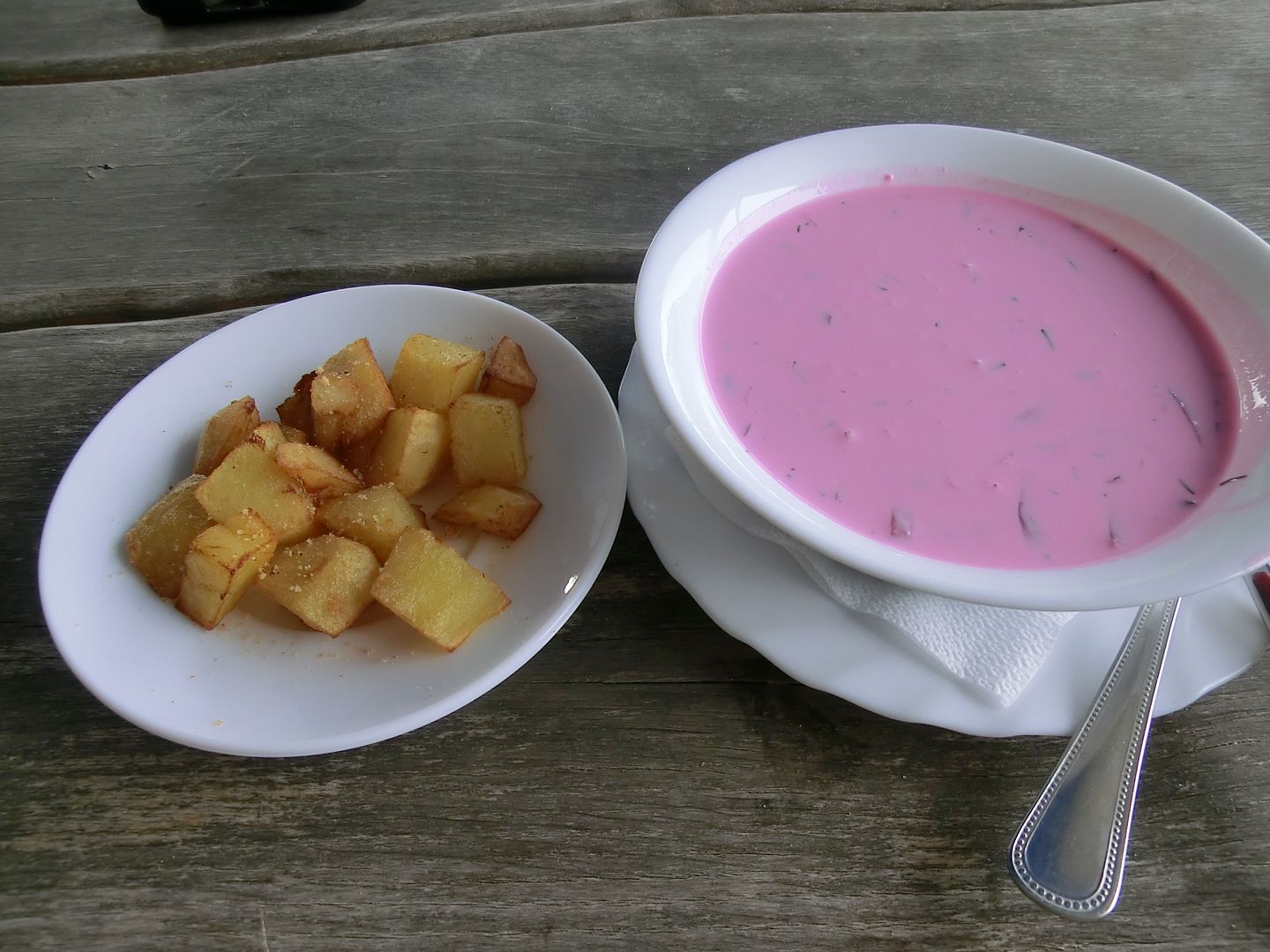 ok...july 2012 and PROGRESS on HOMES FOR SNAILS and NANA FALCON AND FEE NOIRE !
first the HERD getting names...VARDAS...FATHER GOAT = BARBAROSSA !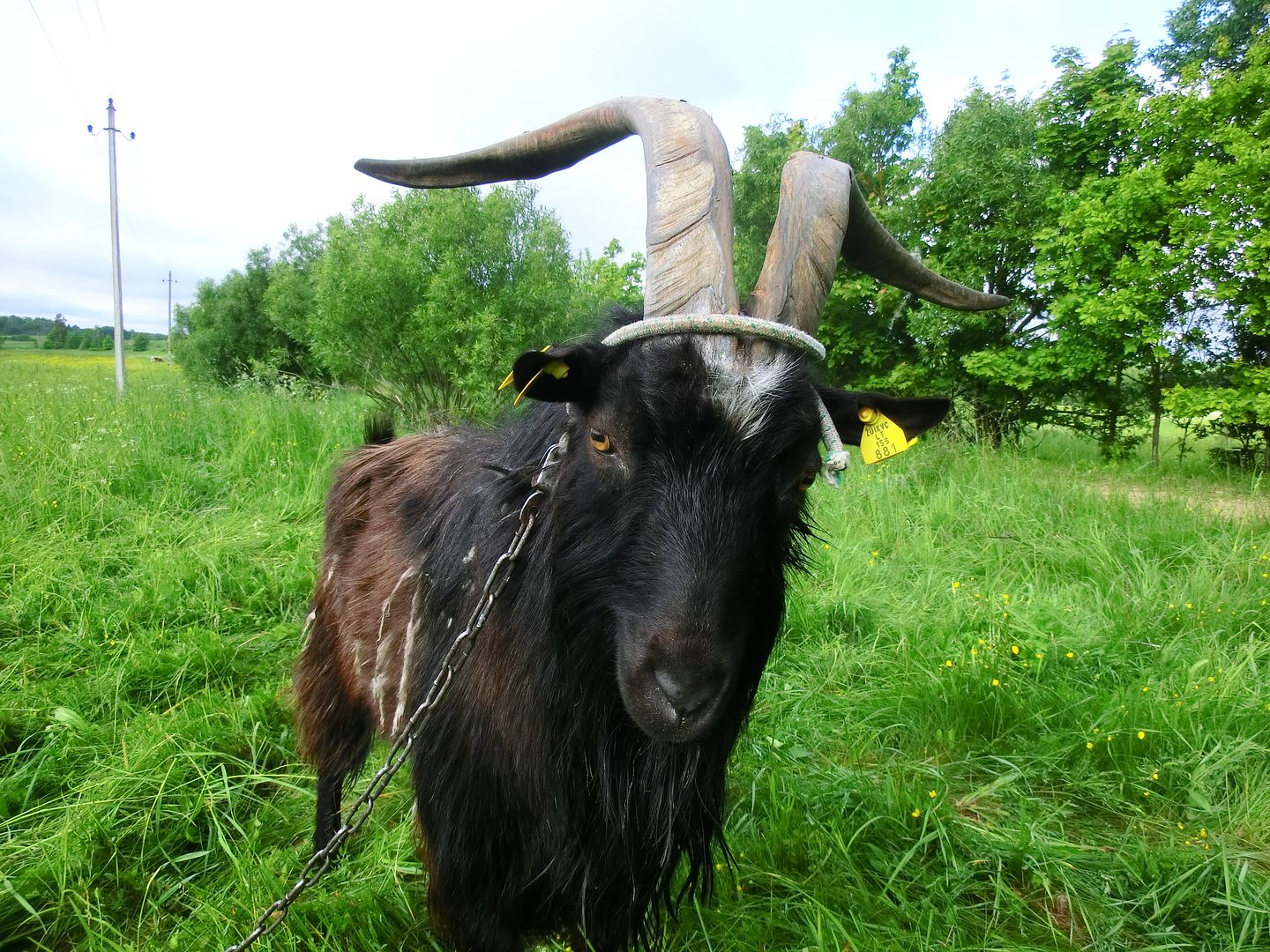 FATHER GOAT = BARBAROSSA !
and little CALVES only a FEW DAYS OLD OUT IN THE OPEN FIELDS ! BORIS THE SITTING BULL OF NOVASODAI and FIONA his PRINCESS TO BE !
et au lac des fees noires...
the changes in nature can be dramatic, one moment hot sunshine, the next minute thunderstorms....it is natural, part of life, that we have ups and downs naturally...and here is a STORM ! c'est naturel dans la vie comme dans la nature d'avoir des hauts et des bas, ca peut changer dans quelques instants...natuerlich im Leben sowie in der Nature, haben wir Extremen...eine Minute Sonnenschein, etwas kurz dannach Gewitter, Donnerwetter ...und dann wieder Sonnenschein !
Now NAVASODAI or NOVASODAI land is barren in reality, has a few shitty little metal rusty containers and an ex soviet cowshed used as an occasional hang out for drinking parties, but the land is wasteland. Nothing grows on it, not vegetables, not fruit trees, nothing. I tried hard, getting even architect plans drawn for a simple house for myself done here...and at every step met obstructions, cheatings etc just greed and resentment towards anyone like me wanting to live here and do anything other than a shitty existance. The familly shut the doors to me when they realised they were not going to be able to rip me off spending and getting more of my money than they had for years when I had no home here and was under pressure of spending money on them here. OOh yes, greed is great in the human world here. The word FAMILLY is easily used to get things out of people. The construction firm conveniently FORGOT a major line in the quote contract for INSULATION which when pushed and pushed to admit it eventually said yes he forgot some 40 percent costs from the quote...having replied to that specific question several times that it was included...to a fellow Lithuanian I add...so let us not talk language problems here...smiles and shit is what I got here. It is not a place to do business in for me. Too much resentment, too much bad quality in so much and anything asked for. Too much greed for bad quality also. Let us not talk stereotypes, nationalities, people have greed and lies everywhere for sure. But I cannot operate here, I could not even get simple wire covering on pallets of wood done to any decent quality or finished. So I will not risk a house being built to similar bad standards without massive supervision that several people have said is needed here.
WE ARE GOING TO WALES. THE GREEN GREEN LAND OF WALES where there are many many sheep, sheepdogs, animals not on chains...they are wandering free and healthy and productive. Not like here. That is what I want. Quality, Health and Beauty. IN WALES therefore.
I was even sold some animals here, in spite of saying I did not wish to buy animals before I had housing for myself and them...and no water...but one day by mistake I replied yes to buying some, and found myself pressurised to buy them before I had any housing...because the animal housing in mind conveniently I then found out belonging to the sellers would cost me thousands more than the animals and if I were not here due to no house for myself the animals would be paid for and housing also. When I said no to exhorbitant rent for a huge decrepid broken down building full of last winter animal shit still...I found myself living with my animals on my open land and I carried 60 litres of water a day in supermarket bottles filled from the little river every day for the cow in particular who drinks about 30 litres a day and more on a hot day...my relatives and sellers of the animals refused me water that costs them nothing even...refused my dogs and animals free water as the wells on their unlived unused land were built in teh soviet period the water is not tested and said to be not fit for humans. My cow and goats roam free...a little shelter of the debris left by the builders who cheated and lied so the work on the house stopped used just so that they can take shelter from the heavy downpours of rain. The BEST DAYS SPENT IN LITHUANIA however were not in the past, but these few weeks on my land with my animals, certainly not with people, any contact with people costs me, for every coffee and more.
Boris, the calf who would have been 2 months old on 2nd Sep 2012, left Navasodai and his friends on 28 aug for Vilnius the capital to be steak for us humans.
albums of the last fairy days on Navasodai...
After deceptions from the OBCARSKAS familly who admited eventually when asked why were animals grazing on my land ? that they even rented out my land secretly for even more milking money of me...and recently in 2012 advising locals to charge me 3 times market prices for anything...etc...WE ARE GOING TO the GREEN GREEN LAND of Valleys and Mountains of WALES TO FARM GOATS AND SNAILS ...announcement 21 august 2012 decision made. Following years of costs and trips with nothing but obstructions and costs of familly here who do nothing with their land of value and put crap on it even broken bottles of vodka strewn everywhere. It cost me several years and some 6 thousand Euros to get a simple paper with my name on it, with the will leaving the land to my of my father, a lawyer recommended of course by the familly. Others pay not even 100 euros for such a simple matter. I had the paper, passport, birth certificate and it took years. Having to stay with familly means pressure and paying not only for your own food but others needs. Expensive. Nothing is done for nothing, even a coffee means buying the entire jar for everyone. Meals out you pay for everyone. When you need water for your dogs however and you are not staying with expensive relatives, they refuse you water even for your dogs that costs them nothing as it is the well water built in soviet times unused on their land also unused. My now dead father avoided going to stay or see them when he visited LT in the last years of his life, stayed elsewhere, said it was too expensive staying with relatives like that and said to avoid them to me. I did not take his advice soon enough. As Frodo said to his companion Samwise in The Lord of the Rings facing Mordor...I was glad, that at the end of all things, I was with my animals, my companions here...even if not for long, they were the happiest days ever spent in Lithuania for me. It is what we do with the time we have that matters. Not the length of time itself.
The last day of Boris on Navasodai. He left to become steak in Vilnius yesterday evening. Mother daisy screamed and screamed for hours, broke free of her chains as she saw them take him away.
La mere vache a hurlee pendant des heures et s'est liberee meme de sa chaine en detresse de voir emporter son petit veau.
et voila. pour nous fournir du lait, on fait faire des petits aux betes et on mange le steak apres quand ils ont meme pas age 2 mois. c'est la vie. et la mort. comme decidee par les humains.
And so humans decide to reproduce animals so that they continue to produce milk for them, and the offspring are superfluous so eaten also. We engineered our animals to meet our needs. Inbreeding produces poor quality, but people do not care if all they want is to cull the kids and get milk from the mother. Just one example.
je ne pouvait pas le garder, je n'ai pas de maison ni abri pour les betes qui moureraient cet hiver.
I could not keep him, I do not have a home or a home for my animals here. They would die left outside in winter.
Navasodai is returning to emptyness and barren land. the way it has been for decades.
vodka bottles left in huge piles on the land even. that is all it is used for. Drinking party once a year or so. People milk the land, milk the animals, milk each other. until dry.
NAVASODAI LITHUANIA BELONGS TO THE SPIRIT OF PROMETHEUS UNBOUND MEANING OZKOS GOAT BARBAROSSA EMPEROR OF LITHUANIA !!! OZKOS RULE OK !!! their spirit is as free as the wind that blows over the hill and the open skies. As Gandalf said to Frodo when Frodo was in low spirits, it is what we do with the time we have that matters.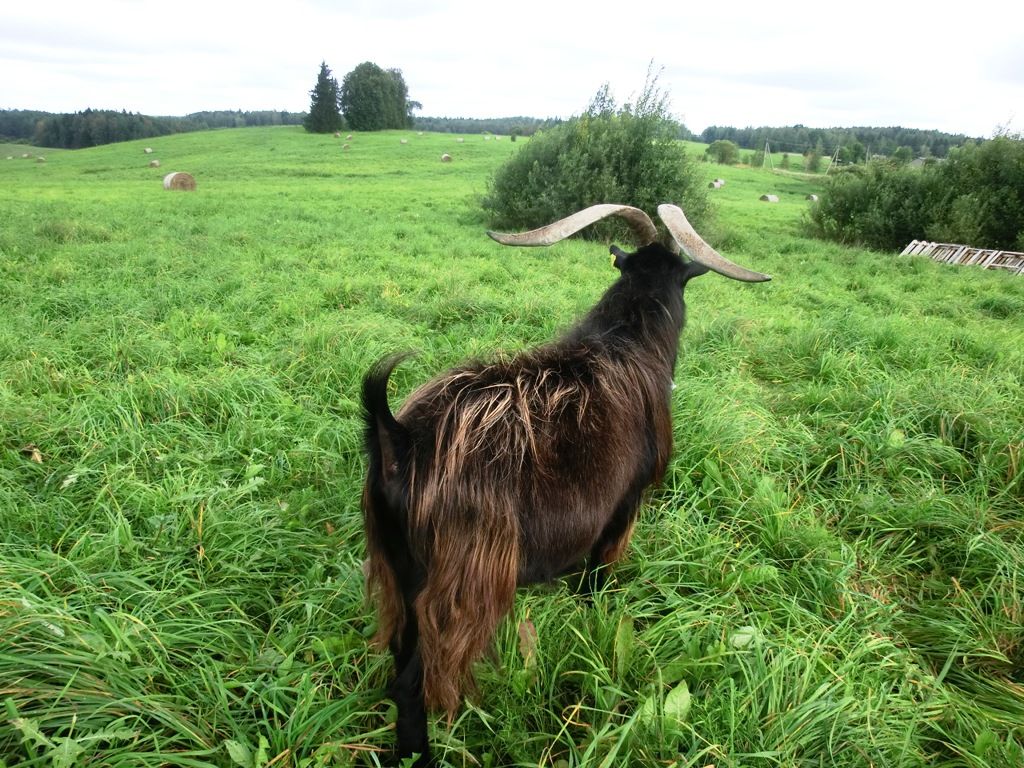 FREEDOM ! UNCHAINED ! why do humans use the word ANIMAL when insulting each other ? because ANIMALS HAVE MORE DIGNITY and use FORCE WITH MORE REASON THAN HUMANS ! who are FILTHY unless educated about cleanliness that is NATURAL to animals who know cleanliness means health survival ! and why do humans not respect the FREEDOM of OTHER LIVING CREATURES ?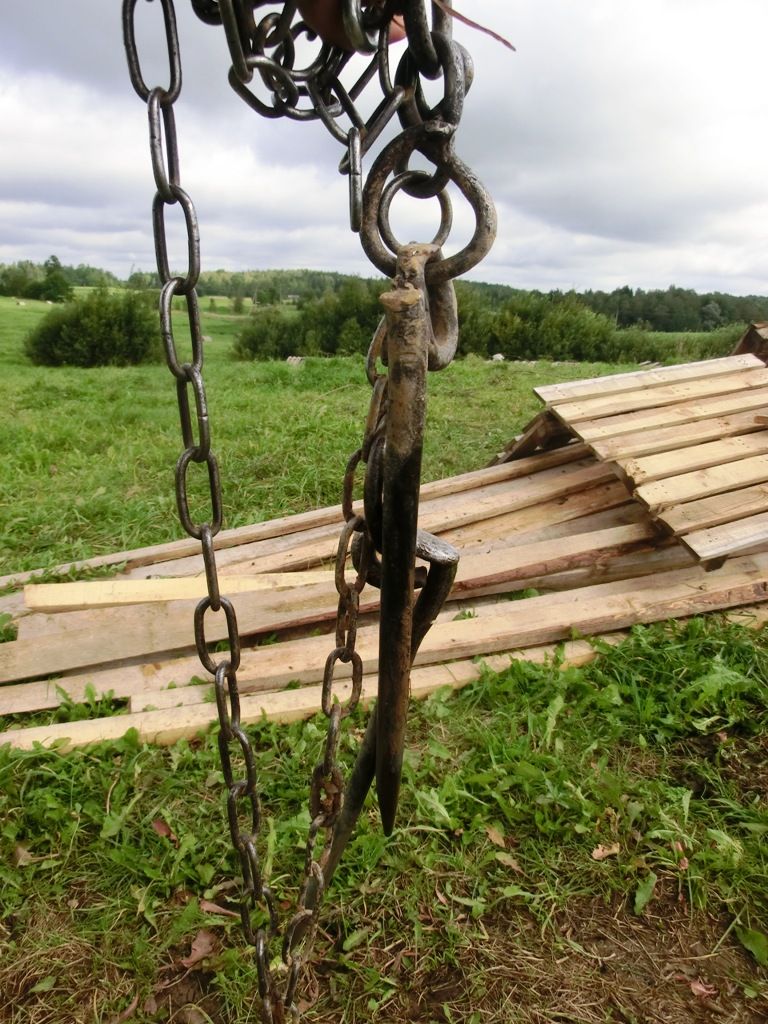 now there is always good and bad. for news and and all things.
I found my camera this morning left last night in Utena library behind the screen I was using.
it was not seen by the few people who use the great facilities provided by computers and other things here of course, the same at the business center computer room free to anyone wanting to use them on internet.
this is proof, that you can lead a horse to water as they say but you cannot make it drink.
meaning ? providing people with great facilities that others in the world do not have for free like this does not mean they make good use of them. People take for granted things given free to them, do not respect the person giving them, want simply more. Generally. Paying for something gives sense of value. Earning something.
INDIA slum children have learnt English and other useful things from internet access in the steets...India has the most English Speaking population in the world. Here, where EU subsidies are expected demanded and taken for granted and wasted, people do not even plant apple trees on their land from the free pips in apples eaten. Instead they want simply more. "Necessity is the Mother of Invention"...is a very true saying. Prehistoric man did not have EU subsidies. He developed however at a speed far greater than today's lacking initiative and work ethic subsidised humans. I recently got irritated by a man in a cafe here, drunk as is often the case, trying to converse with me in German...saying he had been working 3 years in Switzerland...not an EU country I add...I said to him so why not go learn some German in the Utena Library where there were plenty facilitires or the local college ? he spoke so little and so badly it was painful and boring to listen to him. No initiative, plenty of complaining about what the LT government did not provide etc. It is always someone elses fault hey. Of course European kids with internet access prefer spending their time playing aggressive games on them rather than learning anything useful. All civilisations change, decline over time due to over indulgence, soft living. The Roman Empire was so rich people vomited up the excess food they ate to start again ...lol...well Nero played the violin while Rome burned...so the story goes. Rome's population of more than a million was not matched by any other European city until London finally over took it in the nineteenth century. Great Fire of Rome in 64 C.E Attila the HUN meaning GERMAN BARBARIANS, who were strategic experts nevertheless. Why did Roime decline ? Rome declined due to a series of invasions from outside nations and corrupt government officials. Now Attila was a significant person, and guess how he died ? well one story is...Attila, King of the Huns and ravager of the provinces of Europe, was pierced by the hand and blade of his wife...lol....WHO NEEDS ENEMIES WHEN YOU HAVE RELATIVES LIKE THAT ? lol ... I can relate to that hey...lol....Did you know, well I learn today on internet, that the word ITALY comes from the GREEK meaning CALF...Europes only 3 active volcanos are in Italy...Etna is the world's most active volcano...Naples is the origin of Pizza....Bologna is Europe's oldest university...Italy has the biggest black economy in Europe...Western Europe to be precise, many of Eastern Europe outperform on that count by far...there are as many Italians living outside Italy as in Italy...some 60 million...well Lithuania can outperform that equally now the population of Lietuva is below 2 million...emigration mostly to GB as most other EU countries do not allow work there to protect their own high unemployment levels of course...etc etc...interesting...ah ITALY is...It is nowadays the largest producer of renewable energy...that is interesting and good news...I know Spain is heavily into Solar energy also...

Read more: http://wiki.answers.com/Q/How_did_Hun_invasions_contribute_to_the_decline_of_Rome#ixzz25lc59q5z
Now as they say, I have places to go, people to see, ... well more dogs to see in my case and preferences...things to learn. For my future. Tomorrow STARTS TODAY ... even tomorrow also....and I fancy seeing dogs and things like goat and snail farms in....Italy, Spain, France, Austria, Germany, Switzerland, GB where I have read there are some... and even SLOVENIA...I have never visited Slovenia...so I am going there soon. It is next to Italy I noticed on a map ...
SPECIALE REUSSITE CSAU CANT ICI !
ACTIONS
SANTE, VACCINS
SANTE, VACCINS PAGE SANTE mis au jour le 15 mars 2011 - encore a nettoyer un autre jour. Enfance ELEVAGE Blog LIENS-LINKS Nana Obcarskas LAEKENOIS Actions Videos Sites Externes 1er jour La suite.. FÉE NOIRE Chiot DANS LES CHAMPS Rencontres SANTE, VACCINS Harnais et Laisse Le LIT Chat,Chien,Pitbull Elfe Noir au troupeau Littérature et LEGISLATION Rivière Achats Toulouse Centre 1ere Visite Les Tricheries Education TESTS DE FÉE La Pluie Les Nuits desTigres Un Beau Matin... AFRICA ETOILES DE CHIOTS ocean, montagne et graviers Baptême TERRE NEUVE Dates Importantes 14 juillet 2010 special ! Concerns, Lessons REBEL Melée Naissances Chiots Voyage aux lacs des FÉES Labas ! Hello ! Bonjour ! Hallo ! etc. Expo Concours Die Romantische Strasse Hygene, Toilettage ADOLESCENCE ALERTE ! CHALEUR ! SOS
BLACK FAIRY and BLACK FALCON - TYPE BERGER - BERGERE BELGE - GROENENDAEL - Fée Noire de la Vallée des Sortilèges et du Ribaudeau - Juoda Féja - Schwarze Fee, Svart Fe, Czarny Bajki, Fekete Tündér, Čierna Fekete, siyaah pri, काली परी, שוואַרץ פייע, черная фея, Sort Fe, Hadas Negro, Fata Nera, zwarte sprookje, tylwyth teg du etc. A PERSONAL ACCOUNT of experiences of MY PUPPY BELGIAN SHEPHERD GROENENDAEL from age 8 weeks old born February 10th 2010...reflections, analyses on my view of a dog, life in general....