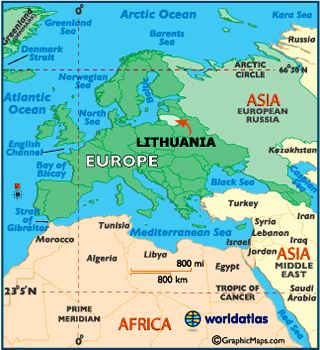 in the WILD NORTH the last PAGAN PLACE IN EUROPE...WITCHES protect houses....
Lithuania is small 2 million inhabitants BALTIC sea Central Europe plains of Europe on level with SCOTLAND latitudewise -
Metal Witches on rooftops, cloth witches on broomsticks in the house bring luck....
Witch Cavern in Packenai Village, 10km from Utena off the Svencionys Highway...
EEEEEEK !!!!! FOLK ART SHOP ON KAUNO GATVE UTENA TOWN CENTER !!!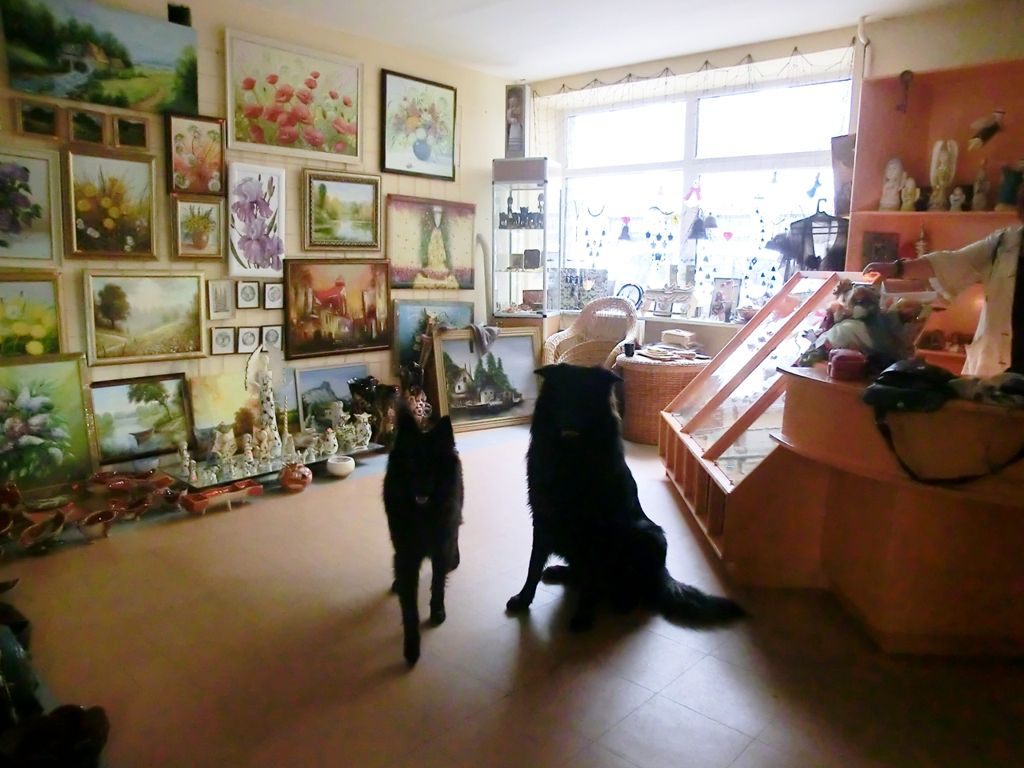 CHIEF FLESH WITCH OF UTENA !!! LAIMUTE !!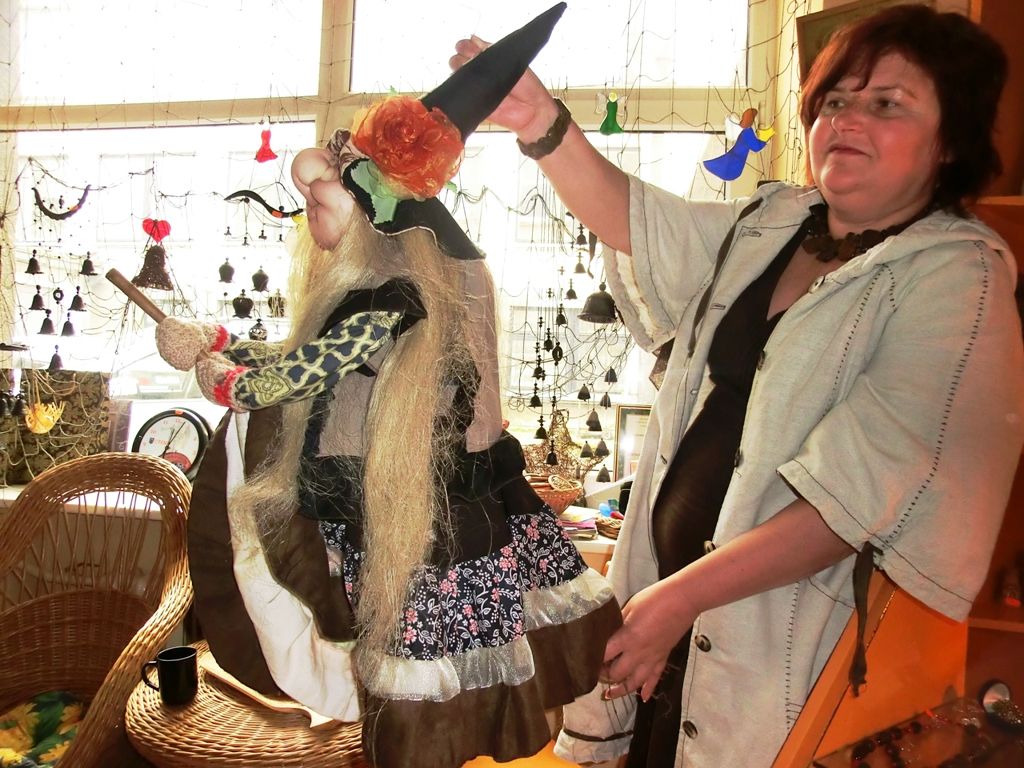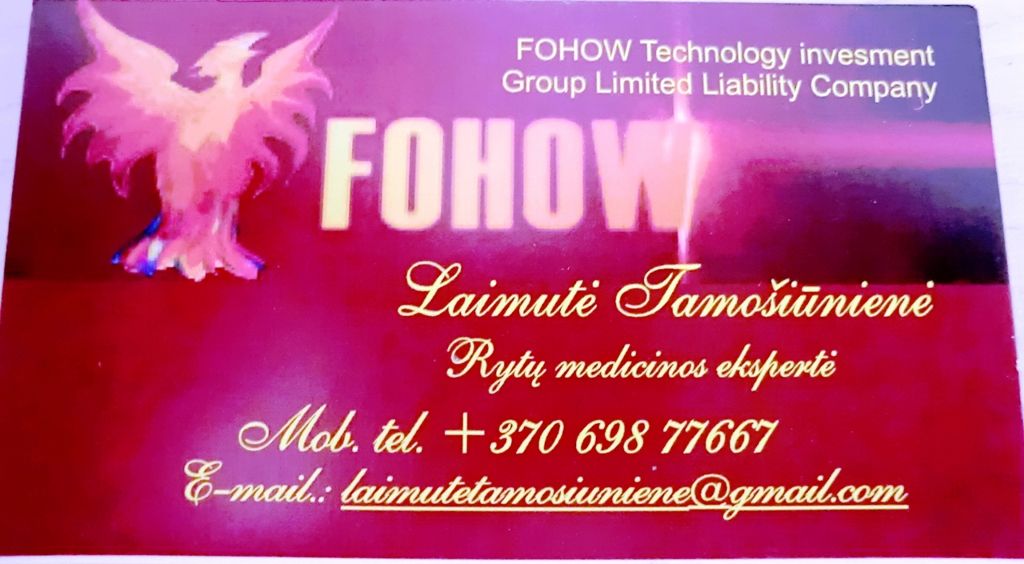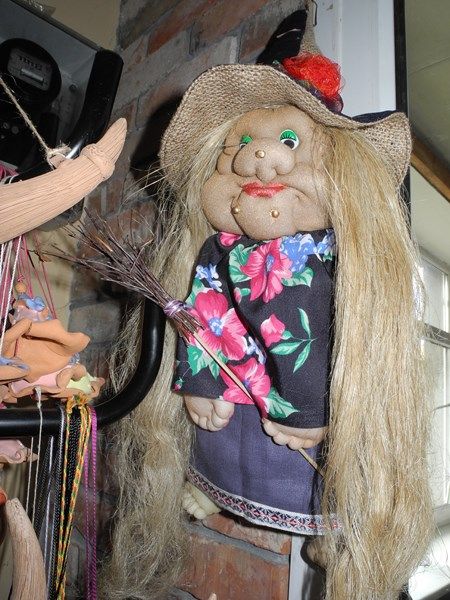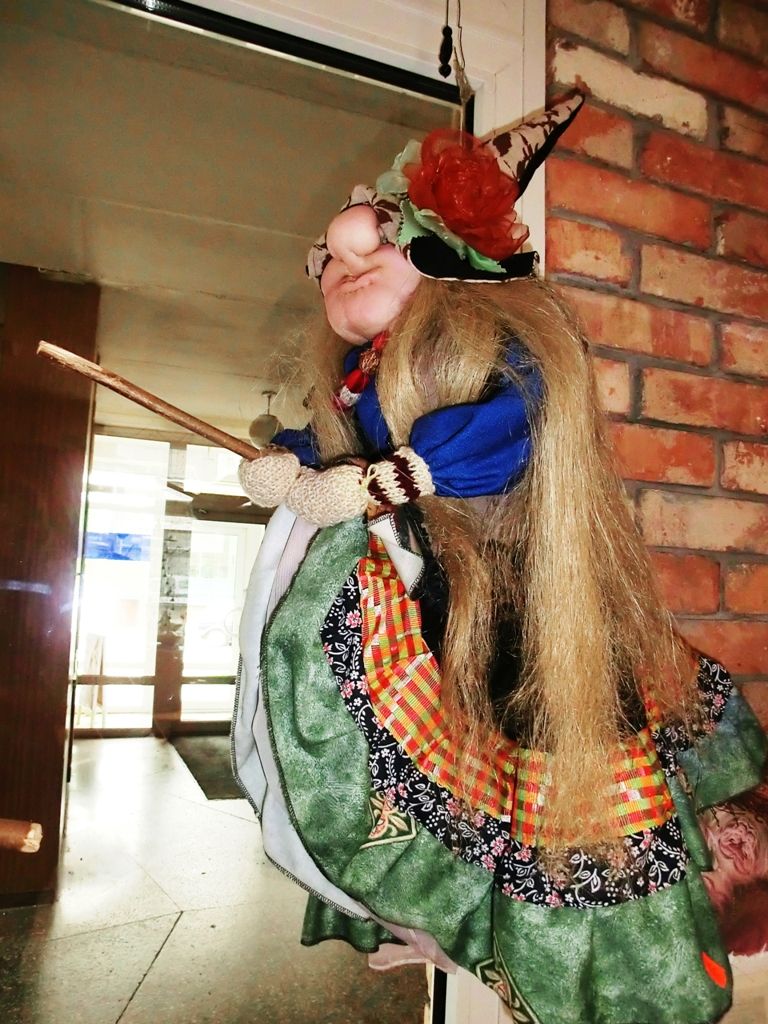 witchmaker and English Bulldog...of PACKENAI !!! EEEEK !!1